Welcome to Hendersonville Garage Door!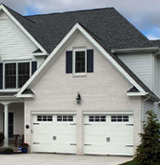 Hendersonville Garage Door Delivering The Best Value For Your Money
Welcome to the Hendersonville Garage Door Company website, offering premier top of the line garage doors and gating system service in Hendersonville TN. We are dedicated to the hundreds of people who are our loyal customers and we would like to have you call us when you need installation, repair or service of your garage doors. Our team of experts always deliver the fastest, friendliest, most reliable service in Hendersonville TN and the surrounding areas
Our customers deserve the best in quality service provided by highly skilled technicians well versed in customer appreciation and superior garage door service. Hendersonville Garage Door has a hard won reputation for displaying and delivering quality service, prompt response times, and we do it at an affordable price.
When it comes to delivering value, we know the time and effort it takes to create a budget, and Hendersonville Garage Door always offers an honest, fair price that means you can stick to that budget and still receive a superior quality product backed by not only the manufacturer's warranty, but our 100% Customer Satisfaction Guarantee.
Hendersonville Garage Door has always approached every garage door service call from our customers with an attention to detail that allows us to deliver exactly what the customer wants and suits their needs. Our well trained staff have all the answers to your questions about the size, appearance, style and functionality of the perfect garage door or gate that will best suit the needs of your home or business. Hendersonville Garage Door consistently delivers superior service based on customized responses to our customers calls.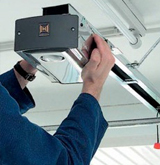 Call Hendersonville Garage Door company anytime today at: 615-873-2331
Needing to get into your garage or business through a door or gate that will not open is an extremely frustrating and time consuming event. Hendersonville Garage Door experts are a phone call and less than 30 minutes away, and we will get that gate or door open and ensure it operates correctly from then on.
We can provide quality workmanship and service for any garage door or gate for our customers. Hendersonville Garage Door has always maintained a superior working relationship with our customers on any problem, working close together means you receive the attention to detail you deserve on any project or repair including: garage door torsion and extension springs, cables, seals, rollers, hinges, locks, tracks, remotes, cable drums, lift handles and anything else that can possible malfunction and try to ruin your day. Do not let a garage door or gate issue ruin your day or evening, call Hendersonville Garage Door.
A partial list of Hendersonville Garage Door services includes:
Emergency Garage Door Repair
Preventive Service Program
Service/Repair on any garage door
Service/Repair on any opener
Garage Door Installation
Garage Door Repair
Gate Systems Installation & Repair
Broken Garage Door rollers, cables and springs repaired/replaced
For our garage door customers in Hendersonville TN, we also offer a safety inspection that will let them know exactly how safe and secure their garage door or gate system really is.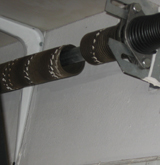 As with all mechanical items, proper repair and installation will extend their use and their operation. Hendersonville Garage Door has built our business one satisfied customer at a time, and our referral rate has insured our success. We want you to join the ranks of satisfied customers who know that choosing our company will always result in a quality repair or installation performed by experts who take pride in their work and your safety and satisfaction with a job well done.
Call Hendersonville Garage Door today at 615-873-2331, and we will be there when you want us there.
We can service all types of garage doors in Hendersonville TN